Post by DAVID on Jun 20, 2012 17:02:50 GMT -5
CREED 2009 PRESS ARTICLES
April 27 2009






By Andy Greene

Five years after their highly acrimonious split, Creed are reforming for a new album and an American tour, which kicks off August 6th in Pittsburgh and runs through October 14th. "I wouldn't call it a reunion," says singer Scott Stapp. "It's a renewing and a rebirth. I missed my boys and wanted to create music with them again. We're all thrilled to have a second chance to make a first impression."

(The '90s are back! Look at who's reuniting and returning here.)

The reconciliation began last December when Stapp reached out to Creed guitarist Mark Tremonti. They agreed to meet up at the Hard Rock Hotel in Florida before Stapp sang the "National Anthem" at the Champs Sports Bowl. "I was nervous, but also excited because I knew Mark would bring nothing but positivity," says Stapp. "We exchanged family pictures and within 20 minutes we were jamming on acoustic guitars and talking about new songs." They soon met up with drummer Scott Phillips and bassist Brian Marshall, who left Creed in 2000 but is returning for the new album and tour. "At that meeting we were collectively saying, 'Hey man, I'm sorry if I hurt you or my choices did anything to cause you any pain. I have nothing but love and forgiveness for you and I hope you can forgive me. It's all part of the process of reflection and not looking back at the six months out of 10 years that were trying."

Stapp and Tremonti already have six demos for the new album, which they plan on recording shortly in Nashville. They are currently looking for a producer. "We're reached out to Brendan O'Brien, Mutt Lange, Bob Rock, Steve Lillywhite and six or seven more," says Stapp. "We want to put ourselves around the best and have them bring out the best in us and challenge us as artists." The likely title track is "Full Circle." "It's a favorite for all of us," says Stapp. "It really defines and articulates, melody-wise and lyrically, what's happened with us. We've come full circle and it's a great place to be. The goal is get release the first single before the tour and have the album come out during the tour or right after."

What's the status of Stapp's long-in-the-works second solo disc? "I'm not really thinking about that right now," he says. "It would be irresponsible for me to think about anything but Creed. This band is my first love and a first love that's stood the test of time. It's not hard to step away from any kind of personal agenda when you are totally fulfilled."


April 27 2009


Band Creed Reunites for New Album

[After a six-year hiatus, multi-platinum selling Orlando-based rock band Creed have returned with a new record tentatively titled Full Circle.

"We never felt like we weren't together," says frontman Scott Stapp. "We're not looking at this as a reunion. It's more of a rebirth."

Though they stayed in touch through holiday cards and the occasional phone call, the group refrained from recording together in order to, "explore other creative outlets and build the main priority in all of our lives, which is our family," says Stapp.

Indeed, the band has grown up quite a bit, as has Stapp's son Jagger, the muse behind their hit "With Arms Wide Open." "He's not a baby anymore," says the proud papa of the 10-year-old. Stapp now also has a 2-year-old named Milán.

Could another hit about his offspring be on the horizon? Quite possibly. He wrote a tune about his daughter as well, simply titled "Milan Song." "She's my twin soul, my light," he says of his little lady. "I do whatever she wants."

Stapp, who made the initial push for Creed to get back together, says it was awesome to see all the guys in one room again. "I said, 'I love you and if I've ever caused you any pain in your life forgive me.' And they said the same things right back."

With any bad blood dissolved, the guys got back to jamming and planning a summer tour. "We're not trying to stay in a certain place or conform to where we left off," says Stapp. "The music is fresh, edgy, raw, passionate, honest and it rocks."

"It's just the right time and we're all excited!"





April 30 2009




Mark Tremonti talks about the Creed reunion

"Being back in Creed is the last thing I would have expected," guitarist Mark Tremonti told MusicRadar in an exclusive interview. "But all things for a reason, and there must be a reason why we've all come back together right now."

Tremonti had been planning on cutting a new record with Alter Bridge, the band he formed with fellow ex-Creed mates, drummer Scott Phillips and bassist Brian Marshall (along with singer Myles Kennedy), but a change in the group's management resulted in a sit-down with estranged ex-Creed singer Scott Stapp (all are repped by Irving Azoff's Front Line Management).

"Before you knew it, we were all there in a room with Scott, and things progressed very naturally from there," says Tremonti.

"Maturing and reflecting"

"He realizes how truly important Creed was to him. Not just as a monetary enterprise, but as a band " Mark Tremonti on singer Scott Stapp

The guitarist, who says he hadn't spoken to Stapp in the six years since Creed broke up, describes himself as "surprised as hell at Scott's new attitude towards music and life in general.

"It seems as though, over the last six years, he'd done a lot of maturing and reflecting; he has his head on straight. And he realizes how truly important Creed was to him. Not just as a monetary enterprise, but as a band, a group of people. Creed was an important thing for him to be a part of. Right there, in our first meeting, he made us realize that we felt the same way."

Although Tremonti is reticent to label Creed's break up as 'bitter,' he admits that they "definitely weren't happy during our last few years together. Scott was going through a lot of personal problems, drinking and whatnot. And I think we were all taking things for granted. We were selling a lot of records and packing arenas, and I think we just assumed that this is how things went.

"Falling apart was probably the best thing that could have happened to us - in the years that have passed, it made us see that what we had was special, and if we were to attempt this again, if we were to put Creed back together, we had to remember how truly blessed we were to have something so extraordinary."

A "bigger and bolder" Creed

"We started jamming and six songs just kind of wrote themselves. They won't be as obvious as what we did in the past"

Musically, Tremonti describes the new Creed as "bigger, bolder and fresher than what people will probably expect from us. We started jamming and six songs just kind of wrote themselves. And maybe they won't be as obvious as what we did in the past. You're not going to hear anything like Higher, at least from what we have so far.

During Creed's first go-round, Tremonti says that Stapp could be a tough customer to collaborate with. "It felt like he was never happy with anything we were doing. He could be quite negative, and that made everything a downer."

Happily, the guitarist reports that things are different now. "Scott is very 'up,' very positive. From the second we started playing again, he was very complimentary towards what we were all doing musically. He had a lot of nice things to say about my guitar playing, and to hear him say to Brian that he thought he was a great bass player was very cool." (Stapp and Marshall had butted heads in the past, resulting in the bassist's departure from the Human Clay tour; Brett Hestla took over in his place.)


Tremonti calls the new batch of songs "a great new chapter in the Creed songbook," but he did say that a few pieces that Stapp had been working on for a long-delayed second solo album "finally found their home. Scott brought in some verses from things he was tinkering around with, and we made them Creed."

According to the guitarist, the band is planning to record an album in May or June before hitting the road this August. "We're just starting to talk to producers now. Howard Benson and Michael Baskette are on our short list. We have to move fast, because we definitely want the record done before we begin the tour."

The future of Creed and Alter Bridge

And what does Tremonti see for the future of Creed, to say nothing of Alter Bridge? "It's baby steps for Creed," he says. "We're going to see how we make it through this album and tour, although we're not looking at this as a one-off; we would like to make Creed an ongoing band once again.

"As for Alter Bridge, there's no question we're going to continue. Myles has given us his full support - as we did when it looked like he might sing with Led Zeppelin - and he knows that Alter Bridge is going to go on. In fact, right after we're done with the Creed tour, we're going right back in to cut a new Alter Bridge album."



May 6 2009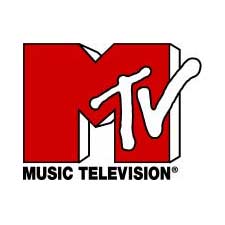 Creed Are Out To Prove The Haters Wrong — Again

Reunited rockers working on new album, Full Circle; planning summer tour.
They're one of the biggest rock acts of the past decade, having sold nearly 35 million albums and toured the world many times over. But despite all that, [artist id="1243"]Creed[/artist] still feel like they've got something to prove.

And that's part of the reason why — after nearly six years apart — they announced they're re-forming , with plans for a huge summer tour and a new album … because they still feel like they've got critics to silence.

"We've always been fueled, since day one, by wanting to prove something, and that's within ourselves. And at times, it's been to the man," frontman Scott Stapp told MTV News. "We've always been the group of guys who are like, 'All right, say we can't do that, and we'll prove it to you.' You can't predict the future, but that's the attitude and the heart that drives this band."

Of course, that drive only got the reunion plans so far — there was still a fair amount that needed to be said between Stapp, guitarist Mark Tremonti, bassist Brian Marshall and drummer Scott "Flip" Phillips. After all, Marshall left the band (or was fired) after making derogatory statements about Pearl Jam in a radio interview way back in 2000. Then in 2004 the band split — under less-than-friendly circumstances — after a grueling tour in support of 2001′s Weathered, with Tremonti and Phillips rehiring Marshall to form a new band, Alter Bridge.

But, as the adage says, time heals all wounds. So when Stapp and Tremonti met up in Orlando earlier this year, there were some apologies exchanged … and then it was full-speed ahead. Bygones, as it turns out, really are bygones.

"We were going through tough times, and we definitely needed a break when it all went down. There was a lot of external pressures and it got in between bandmates, but six years does a lot of healing, so when we came back we didn't want to get into the whole 'You said this, I did that' stuff," Tremonti said. "After six years to think about it, we realized what was important, and that was that we experienced something really amazing together."

"A lot of the stuff that was said," Stapp added, "it did reference a very short period — six, seven months over the course of 10 years. And we didn't want to go back to that. Those six, seven months didn't define our careers. Of course, there was 'Sorry if I ever hurt you,' but that was it. Because we all shared that feeling of 'Let's do this,' and we all realize one little chapter doesn't tell the whole story of what this band was about."

And one thing they're about is making big, huge rock albums, and then promoting them on big, huge arena tours. The album is called Full Circle, and Howard Benson (Daughtry, Hoobastank) is producing it. Tentative song titles include "A Thousand Faces," "Slow Suicide" and "Just Fine," and it's going to sound, according to Stapp, "like Creed: heavy, melodic, creative."

And then there's the tour — it's scheduled to kick off August 6 at the Post-Gazette Pavilion outside of Pittsburgh. There aren't any confirmed openers yet, but Stapp said they're kicking around names like Staind and Flyleaf. Oh, and he promises it'll be "the greatest rock show of the summer."

It's back to business as usual.

"There's something special about the history we have together," Stapp said. "Mark always says we cut our teeth writing songs together. And we just have a chemistry of knowing where the other guy in the band is going … we know where each other is going. I don't know if that's something you can learn, or if it's a chemistry we have and a confidence we have. We're always wanting to outdo ourselves and prove something to each other … and now, once again, we get to prove it to our fans and the critics."


May 8 2009
Creed tell EW about their bitter split, happy reunion, and 'aberrant' behavior
Just a year ago, the idea of the four members of Creed agreeing to be in the same room together, let alone making another CD, would have seemed preposterous. The post-grunge rockers enjoyed enormous success with their first three albums, selling 25 million records just in America, but split up five years ago following a tour marred by singer Scott Stapp's alcohol-fueled misbehavior, which included mangling the lyrics to some of their biggest hits at an infamously poor concert in Chicago.

After the band's demise, Stapp further worried fans by appearing intoxicated on a TV show called Casino Cinema, and later entered rehab. Meanwhile, in a 2006 Rolling Stone article, guitarist Mark Tremonti compared the band's dying days to the Vietnam War, and said he wouldn't want to play their songs again.

Cut to last month, and the announcement that the quartet of Stapp, Tremonti, drummer Scott Phillips and bassist Brian Marshall (who left the band after 1999's Human Clay CD) would reunite for a summer tour, and were already working on a new album. This week, EW sat down for a chat with the band, including a healthy-looking Stapp. After the jump, they talk about their reunion, that last tour, and why it's important to keep your old hair in a Ziploc bag.


Entertainment Weekly: It came as a surprise to hear Creed had reformed given your acrimonious split.
Scott Stapp: There were ten years of amazing, positive wonderful times, and itall got characterized by those eight months. It was an aberration thatwas not us. And that's why it was so easy for us to get together. Itwas very organic. I was, like, "I just want you to know, if I everhurt you, I didn't mean [it], I love you guys."
Brian Marshall: [Laughs] Scott, do you want to make out?
Stapp: It might sound like there was such hatred, But what it was, washurt. Now we're back together, the hurt has gone away.

What was it like the first time the four of you played together again?
Stapp: Man, I can't characterize it in one word. It wasnostalgic, emotional, awesome. It was like putting on an old pair ofshoes that you love.

That's the headline! "CREED: JUST LIKE AN OLD PAIR OF SHOES!"
Stapp: No, the headline is "THE NEW CREED." We've come full circle in so many areas of our lives, and now as a band.

In fact, the album is going to be called Full Circle, right?
Scott Phillips: Yeah, looks that way. There's no turning back now. We've said it too many times to go back.
Mark Tremonti: We're writing it right now. We've got about six or seven songs. It's cool, it's exciting.

Scott, are you concerned about having to do the tour sober?
Stapp: Well, I mean, nearly our whole career I was sober. The blessingis, we'll essentially be back to the way things always were.

There are more temptations on the road though…
Stapp: There's temptations everywhere, man. But we're all in such adifferent place. It's all about the now. I've had years and years ofpositivity.

Did you ever apologize to Dave Grohl?
Stapp: I don't even remember that. Did I say something?

I believe during your appearance on Casino Cinema you commented on the alleged smallness of his manhood.
Stapp: I feel small looking back. My wife made me watch thattelevision show. That was the turning point for me. Well, I wasapproaching the turning point. It was time for all the excuses to stop.I had to learn to be responsible for my actions.

You're returning to Chicago on the tour. Do you feel this is a chance to make amends to your fans there?
Tremonti: Chicago was always a very strong city for us.
Stapp: We used to go into Chicago and be, like, "We're gonna kill ittonight." We had nine or more of our most amazing shows in Chicago. Andthen one show that was characterized how it was. It is what it is. Idon't think people define things by microcosm. And, if they do, thenwe'll go back to Chicago and we'll give that city the best show they've ever had. It's crazy how some things begin to get cherry-picked to define such an accomplished career. But, you know what? I'mglad it did. Sometimes those things can lead to growth.

Scott, you always used to have long locks. But now you're rocking a pretty shaved look. Did you keep your old hair?
Stapp: I've got it in a drawer somewhere.

Why?
Stapp: I don't know man. It's in a Ziploc bag. The hair represented someone that was not me.

You should auction it for charity.
Stapp: I'm afraid someone will test it. That hair has a lot of life.

May 15 2009
Creed's Scott Stapp is newly shorn. Gone are the shaggy, chin-length locks that were his signature during his early '00s heyday. He's now sporting a buzz cut, which draws attention to his wide eyes. Perhaps it's a subconscious metaphor for changes that have marked his life since splitting his 35 million-selling band in 2004 amid rumors of drinking problems and other external factors putting internal pressure on the band.

Stapp recalled his initial prediction that his band would go on to become one of the world's biggest, saying, "I have had this passion since I told some kid who was trying out for the band and didn't show up for practice, 'You are making the biggest mistake of your life and will miss out on being in the biggest rock band in the world.' That was before we even played a note or song. I had that naïve conviction and passion about what Mark [Tremonti] and I were doing. This time, I have a little more knowledge and a reality check."

After taking a bite into a sandwich wrap, Stapp looks up and muses, "What an asshole I must have sounded like saying that to that dude!" Turns out, "that dude" is now a lawyer, and Stapp and Creed did climb to the top of the rock 'n roll mountain and reigned supreme for several years. The soft-spoken Stapp speaks in careful, measured tones and is more than complimentary towards his bandmates who sat across from him in a corporate conference room in Manhattan after the band announced it was reuniting for a summer tour that will be accompanied by 'Full Circle,' their first new album in years.

Do you think that Creed will be able to attract new, young fans who weren't able to experience the band during its heyday simply by virtue of their birth and being too young at the time?

It's not a generational thing. It's a human being thing. Yes, our sound is evolving and instead of playing acoustic songs, we still like to rock and we still write music with no boundaries, drawing from places that maybe we didn't before. We are ready to push and not be a cookie cutter of the old, as that doesn't represent who we are now. Our brand of rock 'n roll is fresh and new and is full of all of us. With [bassist] Brian [Marshall] back and Scott [Phillips]… where he has come as a drummer, my gosh, I didn't think you could get better, Scott. [Nods to the drummer, seated to his left] And Mark is the diligent player. What can you say about Mark Tremonti that hasn't been said?

Creed are proving that you can go home again with this reunion!

Three of these parts here inspire me. We were friends first and a record company owner happened to come to a small show in Tallahassee and we got discovered the old fashioned way. It was like our fourth or fifth show. Now, it's a new chapter and the story goes on.

What did you learn during your time apart that you are bringing back to the band now?

I have a deeper appreciation and respect for the talent, ability and gifts of these three guys in front of me. There is a trust that is even deeper than it could have ever been. Without having been away and experimented with other artists, I wouldn't have realized that only three other guys in this world, who are in this room, can incite and stimulate me artistically and creatively and pull from my subconscious. I am humbled by this whole situation and have a renewed vigor. I have a lot of stuff stored up inside of me that hasn't been released. That's what only these guys can trigger.

How has the initial "reunion" gone? Are things just falling back into place?

At a recent rehearsal, Mark was playing something and the guys joined in. I was feeling emotional and didn't know why. It's these guys who pull it out of me. In the past, we had experienced lows that we'll never see again. As you grow and are committed and consistent, then, the next time there is a fall or problem or a personality quirk, that bottom ain't down there. It's up here [lifts hands higher]. The level of falls get smaller and smaller.

This reunion tour and album – is it a "one and done" or is there no cap on it?

The best is yet to come.


May 21 2009
Creed Promises New Album This Summer, Plenty Of Pyro On Tour
Creed frontman Scott Stapp says the reunited group is about "a week and a half away" from pre-production for its new album, tentatively titled "Full Circle." And he promises that "we're gonna have an album mixed and mastered in the next five weeks"
hopefully for an August release.

"We're excited to share (the new music) with our fans, and we really have a lot we want to prove" after a five-year hiatus, Stapp tells Billboard.com. He says Creed
which hits the road Aug. 6 for a 10-week tour
has "13, 14 songs that we would consider as album keepers" for the group's first set of new material since 2001's "Weathered." We've written more than that, but we've got this many that are fighting for a spot on the record. So we're in a good place." The group plans to record in Nashville with producer Howard Benson.

Stapp says Creed came up with the song "Full Circle" during its first session playing together and hope to release that track as the album's first single, perhaps by late June. Other pending song titles include "A Thousand Faces," "Slow Suicide" and "Don't Give Up," and the frontman says there's "a lot of reflection" in the new material, much of which focuses on the "resolution" Stapp and his bandmates have found between each other and in their own lives.

"It's not a hopeless, complaining record," Stapp says. "It's telling stories, but it's also rocking out, man. We're rocking harder now with some of the songs than we ever have. It's from a different place and a different type of reflection and a different level of maturity, but we're a rock band, so there's still that brashness. There's a confidence and a swagger that I think we only feel collectively. Our music is fresh and still very connected to who we are and the sound we have, but it's also taken a natural evolution."

While preparing to record, Creed has also been focusing on its tour, with a repertoire that will include "all the Creed songs people want to hear" as well as the new material, plus plenty of pyrotechnics.

"We're working on putting on the biggest rock show we've ever done," Stapp reports. "We're all better performers and entertainers now, and real confident in the songs. We're really excited to present where we are today and just be able to stand up and feel that we're relevant now as a band."

June 12 2009
Creed's Mark Tremonti on What Went Wrong and How They Righted It


"After Creed broke up, both sides fought for survival for many years, trying to stay relevant in the business," Creed guitarist Mark Tremonti told Noisecreep. "It's easy when you are under the umbrella of a hugely popular band like Creed and when you go off and do your own thing, you realize how tough it is to make it. We worked hard on Alter Bridge and we will bring six years more of hard-earned experience to the Creed fold now." While Tremonti, bassist Brian Marshall and drummer Scott Phillips formed the successful rock band Alter Bridge in the wake of Creed's splintering, vocalist Scott Stapp went the solo route. Fast-forward five years and the principals of Creed have found their way back to one another, with a new album and a summer tour on tap.

Phillips also noted that bands are just like any other relationship, only that they exist with more people. "We're more wise now and have had more professional and personal experience, " the drummer told Noisecreep. "The bonding that we have had makes it easier to come back into the Creed relationship and to pick up where we left off, without too much baggage."

Tremonti also contends that the band will be making a fresh start and will not draw on the past and said, "We'll let the wounds stay healed and move forward. We can't bring up old stuff." Creed broke up during the height of their popularity, and Tremonti summed it all up, saying, "Things got convoluted and there was all this exterior, external pressure from people who came in between bandmates. When something gets that big, there are outside evils and little outside circles form, with others trying to grab a piece of it or to gain favor with other band members. It gets ugly. We didn't have time to sit back and take breaks or take six months off. We needed that break." Looks like the break is over for Creed and their fans!

June 18 2009
Creed Learns You Can Go Home Again, Even if the Landscape Has Changed

Selling 35 million records is nothing to sneeze at. The music industry and the way records are sold have changed dramatically since the mega-platinum Florida band Creed split in 2004 after the release of 'Weathered.' There is no denying the band's reunion tour and new album 'Full Circle' will inspire tons of Creed diehards to tailgate in the parking lot while waiting for the band to perform this summer, in addition to generating interest from the young rock fans who missed the band on its initial go-round, due to the fact that they were too young to experience it firsthand.

"We have the luxury of coming back to our established fanbase and the opportunity to win over a new fanbase," guitarist Mark Tremonti told Noisecreep. "I hope the kids that heard the songs on the radio their whole lives but were too young to go to see us in concert will come out and see what the hype is about! We don't want our music to just be something that they connected with because of their parents!" As for how Creed will address the shrinking of CD sales? "New albums are a tool to do tours," Tremonti said.

Drummer Scott Phillips also chimed in, "Hopefully, the newer fans will feel that they now have a record for them with 'Full Circle.'" The band is in full writing mode for the new album, which will be produced by Howard Benson and is expected to be released by longtime label Wind Up Records before the summer tour, which starts on August 6.

Tremonti, Phillips and bassist Brian Marshall, who formed Alter Bridge in the wake of Creed's demise, also want to reassure fans that even though Creed have reformed, Alter Bridge will continue on as well!


July 20 2009
There was good reason to ignore the rumors. Creed was done. It's members had moved on. In nearly a decade of work, Creed managed to produce three multi-platinum albums, selling an estimated 35 million records world wide that included the Grammy winning song "With Arms Wide Open," in 2001. But all the work, the touring, the success, ended with band-bickering, a feuded split that was low-lighted when the group was sued by some fans after an embarrassing concert performance where lead singer Stapp butchered Creed songs in a drunken haze. This was not the way anyone in the group wanted it to end.

In 2004, Creed parted ways. It was a good run, but it was over. Over the next five years their time apart helped ease the hard feelings they ended with and rumors of a reunion spread and were finally confirmed. Creed is back together armed with a new record titled "Full Circle" and on tour through October. What is there left to prove? That Creed can do it again and forget its ugly ending.

"I think the general consensus on-line about the news of us getting back together that nobody has any idea of what to expect and I want to exceed everyone's expectations," guitarist Mark Tremonti told Alternative Addiction in a recent interview. "We just want to come back out and continue where we left off. I think we have a lot to prove to people."

During the split, Creed lead singer Scott Stapp went out on his own to record "The Great Divide," and the other members formed Alter Bridge, a group that featured guitarist Mark Tremonti, Brian Marshall (bass) and Scott Phillips (drums), along with Myles Kennedy (lead vocals) of The Mayfield Four. They put out two records (One Day Remains in 2004 and Blackbird in 2007).

But just when it looked like everyone was willing to forget Creed, including the members of the band, Stapp initiated talks about a reunion.

"We ended up switching management to Frontline management. Scott had contacted them to hopefully facilitate a meeting between me and Scott or the band and Scott, so we started talking," Tremonti said. "We all just thought it would be a shame and not enjoy the success we had in the past because we left a lot of meat on the bone back on the day and just kind of called it quits while we were still doing relatively well so we wanted to get back out there and enjoy it."

Creed decided that it would be in the best interest of the band to not just tour, but to test its creativity and make some new music.

"When we initially spoke about getting together and doing a tour, it was at first just going to be a tour, but as things progressed we all decided to get a new record out," Tremonti said. "We're in the studio as we speak. All the music's tracked. We're just finishing up on vocals. We'll have it done before the tour starts and hopefully released about the middle of the tour."

For Creed to put its problems in the past was something that many people thought would never happen. The finger pointing was forgotten and dismissed as immaturity.

"We just left that all in the past. There were a lot of things said and done back in those days...We were all frustrated and said some mean things. That's what happens when you get emotional about your career and something you are passionate about," Tremonti explained. " Six years went by and we're all very different people. We're much more mature. We have kids. We have families. Life's changed a lot. We all just wanted to leave that in the past and go out there and enjoy something we had worked a decade at building."

Now the challenge will be recapturing the public's interest. It is hard to re-start a cold engine even if it is a record-selling machine. It has all come together in the matter of a few months, but Tremonti believes the chemistry and creativity has been recapture.

"I have no doubt this will be the best Creed record. We're much more experienced now. We've really put something together that I think trumps anything we've done in the past," he said. "We're under some time crunches but I think that's only going to add to the record. We're in here all day long every day trying to make this thing right. We're about three-quarters of the way there, but we're really happy with it."

Now the band is hoping Creed fans will agree.
July 22 2009
Q&A: Creed's Quest For A Comeback
In April, Creed announced that all four of its original members
Scott Stapp, Mark Tremonti, Scott Phillips and Brian Marshall
are back together for a summer tour and a new album, entitled "Full Circle," to be released this fall.

On paper, the band looks ripe for a reunion: its 1997 debut, "My Own Prison," sold more than 6 million copies in the United States, according to Nielsen SoundScan. 1999's"Human Clay" was certified diamond for sales in excess of 10 million copies, according to the RIAA, and Creed's last studio album, 2001's "Weathered," sold 6 million-plus.

But despite all this, ticket sales for Creed's new tour, which begins Aug. 6 in Pittsburgh, have ranged from "mixed" to "disaster," depending on whom one speaks to and, to be fair, depending on whether one is involved in the tour. Has the band been gone long enough to inspire real nostalgia?

Billboard sat down with frontman Scott Stapp and guitarist Mark Tremonti to talk about how it feels to be reunited, what the new album sounds like and why they're determined to give fans their money's worth on the road.

What was it like when the band started playing again for the first time?


Scott Stapp: We were all in my studio at home, and we didn't know what to do right off the bat. So I was like, "Let's just go back to the beginning." We played "My Own Prison" and it was like we hadn't missed a beat. In fact, we played it better than ever. After that a new song came out within 15-20 minutes called "Full Circle."

Creating music together is the easy part for this band. It's all the other things involved in the business of rock and roll that can pull us all away from what we love to do most, which is write music and play live.

How has Creed's songwriting process evolved?

Through reflection and maturity we've learned to listen more to each other, speak less. Back in the day it was defined as, "You play guitar and I do melodies and lyrics, and we talk about arrangements together." We had a "stay in your lane" mentality. It's good to be in a place where I can pick up a guitar and play something and Mark [Tremonti] genuinely is interested in hearing that. If he's got a melody idea, I'm all for it.

What is the band's dynamic like now?

When we started jamming together again, there were definite moments I was looking at Mark playing and his eyes were closed, and I was like, "Man!" I'm honored to be a part of this collaboration with someone whose playing is so real, you can hear it in his fingers. Flip [Scott Phillips] and Brian [Marshall], they bring something so unique and special to the songs that we write. Outside of playing drums, Flip plays guitar and saxophone, and he really is starting to get an ear and feel for arrangement
which he may have always had, but never expressed. It's awesome to bounce stuff off of him now. And Brian's just a 100%, born-to-be bass player. I feel very, very fortunate and blessed to be able to be with these artists right now, making this record.

What does the new material sound like?

The music that's coming out is just straight from the heart and covers the whole gamut of human emotion and social relevance. At times it's very brooding and deep, but a glimmer of hope pokes its head out. And then there are the just straight-up, frustrated rock 'n' roll songs, the aggressive, heavier tunes. As a lot of artists mature and get older, I notice that they shy away from that. I don't know why. The more records we make, it seems, the more intense and heavy we get.

What are some of the highlights on the album?

"Full Circle" is the title track. It's got a big rock 'n' roll chorus: [sings] "It's funny how times can change, rearrange, distance makes the pain fade away." We have some more intense songs like "Bread Of Shame," with heavy guitar riffs. There's another song called "A Thousand Faces" where I sing, "Now I'm forced to look behind, forced to look at you, you wear a thousand faces, tell me, tell me which is you."

Take our album "Weathered" that's about polarity, so to speak
going from bullets to lullabies. Look at that and imagine six years of life and experience and growth, mentally, emotionally, spiritually and artistically. Everything's a little bit more dramatic in every area, and we're pushing the boundaries. This band's not afraid to do anything.

What are your expectations for the new album and tour?

I really feel that everything's going to work out alright when we get this music out and let the fans know. We have a lot to prove to ourselves, to each other, and most importantly to them. After this tour and the record, I think it's just going to grow. I just gotta believe the best is yet to come. If we have the opportunity to go out and play our songs, there's a niche out there for us, and it's going to be a combination of the fans who liked us based on the last three records and also a whole new generation of fans. I don't want to let any of them down.


July 23 2009
Creed is back, really
Music fans love reunions. Big bucks can flow when bands reconvene, from the Police who got back together in 2007 after more than 20 years apart - and earned more than $350 million, according to Billboard Boxscore - to this year's sold-out Phish reunion. Absence, after all, makes the heart grow fonder. But has Creed, a band whose commercial success hasn't come without its fair share of drama, both real and imagined, been gone long enough to inspire this kind of nostalgia? Creed announced in April that all four of its original members - Scott Stapp, Mark Tremonti, Scott Phillips and Brian Marshall - are back together for a summer tour and a new album on Wind-up, "Full Circle," to be released this fall. On paper, the band looks ripe for a reunion: Creed's 1997 debut, "My Own Prison," sold more than 6 million copies in the United States, according to Nielsen SoundScan. The follow-up, 1999's "Human Clay," was certified diamond for sales in excess of 10 million copies, according to the RIAA. Creed's last studio album, 2001's "Weathered," sold 6 million-plus. A 2004 "Greatest Hits" package has sold 2 million copies.
Creed also stood out as a touring act. Between November 1997 though the end of 2002 the band reported more than $70 million in grosses and 2 million tickets sold from 220 shows, according to Billboard Boxscore. When it split, even amid controversy and rumored turmoil within the band, Creed was still more than viable commercially.

But despite all this, the band is only starting to see traction on its latest efforts. The tour, the band's first in seven years, begins Aug. 6 in Pittsburgh, and ticket sales have ranged from "mixed" to "disaster," depending on whom one speaks to and, to be fair, depending on whether one is involved in the tour. It is safe to say the trek is not an out-of-the-gate home run. Has Creed been gone long enough for fans to miss it?

"We, frankly, came up to pretty erratic sales, a real mixed bag," says Creed manager Paul Geary of AGP Management. "We sold way more tickets right out of the box in some markets, and in other markets it was, Whoa, what went wrong here?' "

Once the band starts making media appearances and an impact at radio, it is conceivable for Creed to see a resurgence. The band's commercial clout during its peak was undeniable. That, of course, is one positive, both for the tour and the album. "I'm glad that we kind of went out without failures," Tremonti says. "We went out leaving some meat on the bone so people would want more later on, which I'm thankful for."

Gregg Wattenberg, chief creative officer for Wind-up, which has always been Creed's label home, calls the new album "challenging, but I would say every record I work on seems to have its challenges, so it's nothing I haven't seen before."

Having this sort of track record gives Creed a leg up, Wattenberg says, but in the end it comes down to the songs. The title single to "Full Circle" will be worked the third week of July. "These artists that come back with a lot of hype and expectation, if the song delivers it just opens all the doors that need to be opened," he says. "If the song doesn't deliver, it's an uphill battle. I told the guys, Let's keep it squarely focused on one song at a time. All the other stuff is going to follow if we take care of that.' "

When Creed split, the band was already feeling a backlash from both the media and some music fans, not uncommon for acts that experience such a rapid rise to the top. "I think when we parted ways it was kind of a good time to let people step away from Creed for a bit, once we saturated the airwaves the way we did, " Tremonti says. "It sort of seems the world has a way of building artists up, and once it reaches a certain level, when you're no longer the underdog, people sort of stop rooting for you. So it's nice to kind of step back and start fresh again."

Post-Creed efforts by band members have not scaled the heights they experienced together. But it hasn't been dismal, either, especially by today's standards. Tremonti, Phillips and Marshall launched Alter Bridge with Myles Kennedy on vocals and rhythm guitar. Alter Bridge's 2004 debut, "One Day Remains," sold more than 500,000 copies in the United States, according to SoundScan, and its 2007 sophomore release, "Blackbird," sold about half that number. Stapp's 2005 solo album, "The Great Divide," sold 394,000 in the States.

It is unfair to gauge a tour's success until Boxscore reports start coming in, but no press releases about quick sellouts have appeared about the Creed reunion, booked by veteran Creed/Alter Bridge agent Ken Fermaglich at the Agency Group. "I think they've been missed all along by a certain segment of the population," Geary says. "What's gone wrong here is not so much that they have not been greeted with open arms, more so they've been underpromoted."

Geary admits the launch left a little to be desired in terms of creating buzz. Without an album at radio and the "40,000-foot look" that national TV exposure provides, "where the band comes out after seven years for the first time, looking great performing some of their biggest hits and reminding people of why they were so big," they were limited. "Frankly, I'm amazed at how well we've done without anything," Geary says. "We basically just went on sale with surgical strikes; in each market that we went on sale we had a marketing spend, you buy print and radio and some television locally to support the tour."

Later the band nailed down a June 26 "Fox & Friends" TV appearance, and it has at least two other TV appearances in the works, according to Geary. Hopes are high that that exposure, along with a big single and an invigorated marketing push from Live Nation, which is promoting the bulk of the dates, will provide the juice to the tour.

"Live Nation agree and we agree that the launch had its shortcomings," Geary says, "but we're back with that now and we're onboard, and I feel really positive we'll have a big success in the end, now that we have a major budget put toward reaching the people."

It doesn't help that Creed wasn't the critics' darling, despite its commercial success. "Creed's never been popular with the print media," Geary says, adding, "I have to tell you that middle America, Joe Work Boot, loves this band. These songs strike a chord for so many people, evidenced by selling 35 million records and their touring being as significant as it was."

At first, Creed considered reuniting for just a tour and not make a new album. "We got together planning on just doing a tour," Tremonti says. "Then, after a few meetings, we just decided if we're going to do this, let's do it right, go 100 percent and do what we've always done: support a tour with an album and single and go out there and give it all we've got."

While the writing for "Full Circle" took place in five or six weeks, according to Tremonti, "some of these ideas have been worked on for years, so it's not like all of this stuff is coming out of thin air."

This time, Creed was able to recapture its chemistry "fairly quickly," Tremonti says. The title track "was pretty much one of the first ideas we started fiddling around with. I think that song was what broke the ice."

When the band first got together to play at Stapp's home studio, it didn't quite know how to get started, Stapp says. "So I said, 'Let's just go back to the beginning.' We played My Own Prison' and it was like we hadn't missed a beat. In fact, we played it better than ever, and we hadn't jammed together in years."

Whether it all falls into place with a blockbuster tour and a hit album, for his part, Stapp is ready to reconnect with Creed's audience from the stage. "The one thing we like to pride ourselves in is playing these songs better live than we do on record," he says. "We only know one way to do it and that's from the heart. I believe everybody who comes to those shows is going to feel it."



August 7 2009
Creed returns with vengeance after 7-year hiatus
What a year in Western Pennsylvania.

The Steelers won the Super Bowl. The Penguins won the Stanley Cup. We've got world leaders on the way for the G-20. And, last night, the first Creed concert in seven years.

OK, that last thing might not rise to the same level of distinction
and those given to music snobbery will hold their noses and call this an abomination
but the people who ventured to the Post-Gazette Pavilion seemed pretty excited about it, especially since a lot of them got free or nearly free tickets.

If Creed had any opening-night jitters it didn't show. The reunited band spent most of the week in Burgettstown perfecting the production and seemed to get it all right. Frontman Scott Stapp remembered all the words and sang with all the bravura of old, and the rest of the band
including three-fourths of Alter Bridge
packed a heavy metallic punch from start to finish.


•Ode
•Bullets
•My Own Prison
•Say I
•Torn
•Never Die
•What If
•Unforgiven
•What's This Life For
•Overcome
•Faceless Man
•Higher


Encore:

•One
•One Last Breath
•My Sacrifice

What the Creed faithful didn't get was that majestic vision of Stapp playing rock god in front of a fan with his long hair blowing back. It was all shorn for his solo career, and now rather than the "Braveheart" look, he's looking more like the buzzcut Mel Gibson.

Stapp must have realized that it adds somewhat to the whole torment vibe, which, after all, is Creed's stock in trade. The missing link between Pearl Jam and Nickelback, Creed peddles crushing post-grunge with little relief from the anguish.

After a brief centerstage pow-wow between Stapp and Mark Tremonti, Creed burst into "Ode" with pyro blazing and two guitars snarling as Stapp growled "Let me see you smile as I die." The quintet kept up the torrid pace for "Bullets," as Tremonti and the flashpots both spewed balls of fire. Creed then settled into somber power ballad tempo for "My Own Prison"
with that sing-along chorus of "Should have been dead on a Sunday morning/banging my head" now stuck in my head
and "Say I," with its Jim Morrison-style recitation.

"Somebody tell me this is not a dream," Stapp put forth, sounding overwhelmed by the moment. "Man, we have missed you all."

The middle of the set brought "Torn," with some rare mumbled vocals, Tremonti's speed-metal attack on "Unforgiven" and Stapp's dramatic shirt removal (yes, he's ripped) for the soaring Christian anthem "What's This Life For," complete with even more "Jesus Christ Superstar"-like posturing.

It was followed by "Overcome," a new song from the forthcoming "Full Circle," which had Stapp singing "this war has made me numb" in a chorus that is bound to be in heavy rotation on an alt-rock station near you. Creed's ensemble work seemed mostly flawless throughout, except perhaps for Tremonti's guitar stepping on the vocal during "Faceless Man."

Creed then closed out the set with the two biggies, "With Arms Wide Open" and "Higher," sending plenty of people to the gates before the explosive three-song encore of "One," "One Last Breath" and "My Sacrifice."

"I think you all know this is the first time we've been on stage together in seven years," Stapp said at one point. "We had a lot of stuff to sort out."

That being done, last night's tour-opener launched the first phase of the Florida band's comeback, and with the exception of the sluggish ticket sales, it's hard not to call it a success. If "Full Circle" can produce the expected hit, Creed will be staring at more of a full house next time around.


August 7 2009

Creed Come "Full Circle," Reunion Tour Kicks Off With Set of Hits


Thursday night in Pittsburgh, Creed came alive for the very first time since... the previous evening, when the band played a full-production rehearsal concert for 50 contest winners. But Thursday's show was the first official Creed gig since the Weathered tour ended in January 2003, days after frontman Scott Stapp's infamous drunken meltdown in Chicago.

Six years later, the group was back to launch the Full Circle tour, which shares a name with the band's upcoming new album. (It's due in October.) Full Circle's lead-off single, "Overcome," was the only new material present in Creed's public rebirth. The 17-song best-of set featured 11 of 13 songs from the band's double-platinum 2004 Greatest Hits album. Other favorites from the band's three previous records — which, combined, have moved 25 million copies in the U.S. alone — reminded the crowd that Creed were once kings of arena rock.

Read our backstage interview with Scott Stapp here.

Opening night drew a capacity crowd close to 15,000 of diehards from the band's first run, longtime followers seeing them for the first time, teens with emo hair, parents with grade-school kids in tow, classic-rock lifers wearing new Van Halen tour shirts, and rock fans collectively clad in boatloads of Steelers and Penguins merchandise.

The tour reunites the original lineup for the first time since 2000, when bassist Brian Marshall left. They're playing as a quintet, with touring rhythm guitarist Eric Friedman. It's Creed's biggest production ever. Stapp showered the crowd with constant thanks, but didn't make any big speeches. The band let their sweat do the talking.

Playing in front of three giant video screens, Creed opened with "Ode," Stapp shaking his shaved head like he still had a lion's mane, grinning ear-to-ear as he leaned on guitarist Mark Tremonti. As the song ended, Stapp declared, "We have just come full circle!"

The band followed with the metallic "Bullets," playing in a semi-circle of erupting flame clouds, and the song ended in a salvo of fireworks. Stapp introduced "My Own Prison" as "the song that started it all." He delivered the song — and many other anthems of loss, redemption, unity, and faith — pointing to his chest hard enough to bruise it, making it clear: if the song wasn't a true, autobiographical story in 1997, it is now.

Onstage (and off), the band displayed no hints of any lingering tension. From the first moments, Stapp and Tremonti didn't miss a chance to lock eyes from across the stage and bang heads in unison. Stapp still strikes big poses, like a hot-dogging surfer, knees bent, pounding his chest, pointing to the sky. The singer's voice is still working toward its full depth, but he still holds notes in bedrock delivery. Tremonti was all smiles delivering his simple, majestic riffs. The rhythm section flexed for a tooth-rattling slow groove in "Never Die." Dressed in T-shirts and jeans, the band still look — and move — like their younger selves.

"Somebody tell me this is not a dream," said Stapp between songs.

The crowd broke out an even mix of cell phones and lighters for sing-along hits like "What's This Life For." Eight songs in, Stapp had removed his shirt, revealing tattoos and ripples. Creed closed the set closed with "Higher." As Stapp climbed the drum riser before the songs's climax, the crowd's roars gave way to applause as band played its stately riff in a rain of sparks.

For the encore — "One," "One Last Breath," and "My Sacrifice," which Stapp dedicated to the crowd and the overseas troops — Tremonti and a shirtless Stapp stood back-to-back on the stage's runway, surrounded by the crowd, Stapp's traps glistening in a shower of white light. They two looked like onetime WWE favorites reunited to reclaim the tag-team title.

"Thank you so much," Stapp told the crowd. "God bless you. What a homecoming this is."

Set List:

"Ode"
"Bullets"
"My Own Prison"
"Say I"
"Torn"
"Never Die"
"What If"
"Unforgiven"
"What's This Life For"
"Overcome"
"Are You Ready"
"Faceless Man"
"With Arms Wide Open"
"Higher"

Encore:
"One"
"One Last Breath"
"My Sacrifice"




August 7 2009



Creed's Stapp Talks Breakup, Make-Up and Shaved Head

In his dressing room before Creed's first gig of a two-month tour, frontman Scott Stapp was so calm, you'd think the hotly anticipated trek was a victory lap. But he knows they have a lot of work to do if they're going to compete for their share of rock fans from the Nickelback-Daughtry nation that's sprung up in their absence. "Right now, we have feel like we have a second chance to make a first impression as artists," said Stapp, who's weathered addiction and assorted trials since the band split. "And reintroduce ourselves in 2009 and beyond. Our record's going to speak for itself."

Surrounded by candles, Stapp strummed an acoustic guitar, with an annotated Bible open on the table in front of him, next to a closed copy of The Art of War. He put down the guitar, and played the rocking title track from the band's upcoming album, Full Circle, on his laptop as he spoke with Rolling Stone, focused and relaxed.

How do you feel? Any stage fright?
Good. Excited. I have... a butterfly's calmness. If we didn't have any nerves, we wouldn't be human. But I feel comfortable in this situation. I feel comfortable with these guys, in this band. It's almost like a calmness before the storm.

The reunion came together pretty fast.
We talked in December, about some things that needed to be said. The words that were said were, "If I hurt you in any way, please forgive me." And then hugs and talk about families. It was a real organic process. I don't think we could make new music and bare our souls and reclaim the chemistry, that thing we had, if it wasn't real. Just realizing that short period of late 2002, early 2003, was just an aberration.

What's the new album like?
The album's finished. We worked with Howard Benson [Daughtry, My Chemical Romance], and Chris Lord-Alge [Green Day, the Replacements] is going to mix the record. It's very unique. Very fresh. It's got some of the heaviest rock tracks we've ever done, and some slower songs, and some slower songs — straight-up-rock kind of songs that you can't really call a ballad.

What's some of the lyrical content?
It's varied. It's about my experiences. It's about life, love, growing up, loss.

Do any songs address the band's hiatus?
Oh, yes. There's a few. "Full Circle" definitely does. It's kind of an autobiographical song.

How are you different than you were before the band reunited?
I don't even know that guy. That was a personal aberration. I made some poor decisions, not taking care of my body and mind. And I think, 11-18-06, I kind of reclaimed myself, and that aberration died. My wife and children and family have been such a key part, a foundation of support and love.

Is there any symbolism to your shaved head?
It was a very impulsive thing I did in early '07. After this aberration had gone away, the people I loved and cared about, they responded to me with a defensive posture. They didn't know where I was coming from. The outward appearance was a reminder of that. I had this epiphany talking to my wife. I said, "Excuse me, baby." I went into the bathroom and started shaving my head. A lot of baggage went with that…. In Cherokee culture, when you mourn, or you go into battle, you shave your head. And in that moment, I realized I'd hurt people I love so much. I was mourning that. I said I want a fresh start.

With Creed underway, is your second solo album on hold indefinitely?
That's the last thing on my mind. My motto now is "To protect and preserve." And as long as [Creed] continue to treat each other with respect and appreciation, I'm sure I'll dabble in other projects. But at the end of the day, we'll gather together and break bread. I'm excited about the future. Life sure is better on this side.



September 2 2009
Creed Deadline Looms for 'Full Circle'
Creed has a week before the final mixes are due for their reunion album, 'Full Circle,' and then it will be mastered and released Oct. 27. "We've completed about five songs that are mixed and mastered," says frontman Scott Stapp. "The other nine are in the process of being mixed and sent back and forth for us to make notes and our thoughts. That's how the process is going right now, but it's all tracked and all done, except for mixing."

Chris Lord-Alge (Green Day, Rise Against, P.O.D.) is mixing the album. The songs — including the first single, 'Overcome,' and such titles as 'Good Fight,' 'A Thousand Faces,' 'Suddenly,' 'Fear,' 'Bread of Shame,' 'On My Sleeve,' 'Catch Me,' and 'Glass Houses' — were produced by Howard Benson (Daughtry, Three Days Grace, Flyleaf, Papa Roach).

"I'm really looking forward to talking about the record and talking about the album in more detail," says Stapp. "I'm just appreciative and thankful that the media is interested in what we're doing, and that people want to talk to me." Four songs have been made available to media: the impassioned rocker, 'Overcome,' currently at radio; the bluesy groove 'Full Circle,' the lighter 'Rain' and lilting ballad 'Away In Silence.'

The Florida rock act — Stapp, guitarist Mark Tremonti, drummer Scott Phillips and bassist Brian Marshall — finished tracking the album before it hit the road Aug. 6 for an arena tour that is slated to end mid-October. "I think I sang the last vocal at like midnight, the day before we split for tour," says Stapp, referring to the song 'Suddenly.'

The Creed camp has been like a well-oiled machine since announcing their reunion in April (after a bitter breakup in 2004). As they finished the album, they also decided on the title, the artwork and found time to do the photo shoots. "It's been a whirlwind, but we've got a good team and everyone did their part and got on the phone with the band and we gave all our art direction and input," says Stapp.

Onstage, the other night in Chicago, Stapp says the band wrote a song live "in front of 14,000 people" in the middle of their set. "We just felt inspired and Mark started playing a riff that he had played for me, and we just kind of went for it," he says.

"That's something that was very special to me, because it's something that we used to do years and years ago. It kind of symbolizes where this band is right now, and the connection that we have in each other and the confidence and the trust that we have in each other and that was the first time I think since [1999's full-length] 'Human Clay."

He doesn't think the band will scramble into the studio to record that new song for 'Full Circle,' but says, "We may just write the next album that way."



November 2009




The Last Temptation of Creed


ARDENTLY Christian frontman Scott Stapp spent years in a wilderness of acrimony, substance abuse, and sex tapes Before finally having a religious REawakening. now he and his bandmates want you to welcome them back with arms wide open

Everything you always hated about Creed is right there, literally at center stage, during one extraordinary moment in late August.

The foursome is midway through its set at the Nissan Pavilion in Bristow, Virginia, an outdoor amphitheater an exit or two past the chain-store sprawl of the northern-Virginia suburbs. This is Creed's first tour in six years, and lead singer Scott Stapp has been doing his best to show his bandmates and fans that he's become a new, more humble man since they saw him drunkenly botching the words to Creed hits in concert, or alongside Kid Rock on a sex tape, getting serviced by a groupie. His middle-parted, shoulder-length bob is gone, shorn in favor of a stern Henry Rollins-short buzz cut. As he wipes his brow, he explains to the fans in Bristow that the band spent its afternoon visiting wounded soldiers at nearby Walter Reed Army Medical Center. "This song is for the troops," he announces solemnly to a roar from the house. "You're all heroes!"

The band strikes up "What's This Life For." Spirited by a sweet, chiming riff by guitarist Mark Tremonti, the song is one of Creed's most affecting, a grunge lighter ballad about suicide. Stapp, a lifelong Evangelical Christian, wrote it after a friend took his life. "You could never find/what's this life for," Stapp moans with a palpable sense of loss, though not even this can shake his faith: After expressing pity for unbelievers ("Their souls are lost"), he closes the song with what has to be the most aggressively Judeo-Christian refrain ever heard on Q104.3 The Edge: " 'Cause we all live/ under the reign of ONE KING."

There's no time to question why Stapp has dedicated a song about ending a purposeless life to the battered survivors of the Iraq and Afghan wars. Partway through the number, a loud collective gasp begins to envelop the theater. Fans start leaping from their seats and pointing to the mosh pit. They smile at one another, they high-five, they whoop, they pump their fists ecstatically in the air. A lone rogue nerd excitedly tweets.

Here's what they see: A clean-cut man in his mid-twenties or thereabouts, wearing a white polo shirt with some sort of armed-services insignia, is being passed overhead, crowd-surfing toward the runway that extends from the stage. No biggie, except that this crowd-surfer is a soldier, and he is seated, if that's even the right word, in a wheelchair. Creed's roadies scramble to help the vet onto the catwalk, and soon he is flanked by the visibly moved Stapp and Tremonti as they rip through the big finish of "What's This Life For." The fans are freaking, like Pentecostals taken by the spirit, only in this case that spirit bonds classic-rock triumphalism to Dixie patriotism and Christian exceptionalism. The vet raises his arms and soaks up the crowd's thunderous howls of affection, pausing only for a moment to try to catch—gasp again!—a prosthetic leg (not his own) that has been tossed up like a beach ball from the maw of the mosh pit. When the song ends, chants of "USA! USA!" ring through the thick night air. The soldier is wheeled to the side of the stage, his vantage point for the remainder of the evening. The leg is passed through the crowd back to its owner. This does not happen at an Animal Collective concert.

When Creed broke up, in 2004, after selling 25 million copies of just three studio albums, including 11 million (the rare "diamond" certification, in record-biz parlance) of 1999's Human Clay, there seemed to be little chance that the Florida quartet would ever reform, much to the dismay of their fans and the delight of their detractors. Following their split, Tremonti called his former high-school pal Stapp "a cancer," likened working alongside him to a tour of duty in Vietnam, and swore that the band wouldn't reunite "unless it was for world peace." And that was before Stapp's periodic substance abuse and humiliating public misconduct came to a head.

At last check, world peace was not imminent, but the Worst Band in the World, according to Google's search algorithms and music snobs alike, has nevertheless returned. Now in their mid-thirties, they're not quite filling seats as they did in their heyday—tonight's attendance is a modest 5,000, out of the venue's capacity of 25,000. But there's still a sizable audience for Creed's unique alchemy: skillfully crafted grunge and metal riffs atop churning bass (Brian Marshall) and drums (Scott Phillips); melodies that unite working-class teens and their once-rowdy moms; and, most memorable of all, Stapp's portentous, Christian-themed lyrics and back-of-the-throat, beefcake baritone delivery—routinely mocked by hipsters as the reductio ad absurdum of the mainstream rock phenomenon known as "man voice."

For years, the members of Creed refused to read any of their reviews, well aware of their punching-bag status among rock critics. "I had the ostrich theory," Tremonti says. "I just buried my head—I had to tell everybody in my family, every one of my friends, 'If you see something derogatory, don't call me.'" Although much of the abuse heaped on Creed was- a by-product of—pardon the Bill O'Reillyism—the media's secular liberalism, Creed was also attacked by Evangelicals for not being Christian enough. So while rock critics accused them of obfuscating their religious message in order to infiltrate the minds of mainstream mallgoers, fervent Christians decried Stapp's occasional skepticism about organized religion, and pilloried the band for placing songs on soundtracks for "satanist" fare like Halloween H20 and Scream

Other criticisms reflected a cultural bias against the bulk of Creed's audience: red-state, white-male, and blue-collar. A cursory canvassing of the crowds at two Virginia-area shows turned up a payroll clerk, a Domino's manager, a couple of unemployed high-school grads, an Evangelical kindergarten teacher, and one hard-rocking odd duck from the Department of Homeland Security. All of them loved what they categorized as classic rock—Led Zeppelin, Metallica, Nickelback, 3 Doors Down—and all, whether openly Christian or not, felt that Stapp's lyrics are what elevate Creed above their less liturgical contemporaries. ("Scott's lyrics are from the heart" and "They're about something besides sex and drugs" were oft-cited sentiments.) The band's signature hits, like "Higher," "With Arms Wide Open," and "My Sacrifice," commercialized the soft-loud-soft grunge formula minted by Nirvana and Pearl Jam, draining it of teen angst and replacing it with devotionals to a higher power—be it Jesus, family, or the transformative mojo of rock itself. "Our music is relevant to the everyday dude," Tremonti says. "It's not too artsy-fartsy. And our fans relate to Scott's lyrics."

The seeds of Stapp's calling were planted at a tender age, when, as a boy growing up in Orlando, he was forced by his rigidly religious stepfather to transcribe long passages from the Bible as punishment. Church attendance—Wednesday, Friday, and twice on Sunday—was mandatory. Rock music, with the exception of Mom's beloved Elvis, was forbidden. Naturally, teenage rebellion followed—arriving first in the form of a smuggled Def Leppard album, which inevitably gatewayed into booze, sex, drugs, expulsion from a Tennessee Christian college, and, most calamitous of all, near-Talmudic study of Doors biographies. "That's why I moved to Tallahassee when I was 19, believe it or not," Stapp says. "Because Jim Morrison was a Florida boy."

It's the day after the Bristow show, and Stapp is in his backstage dressing room at the Verizon Wireless Amphitheater in Virginia Beach. Outside, the band's crew is barking into walkie-talkies and grousing about the rain and gusting wind. One roadie complains to no one in particular: "This storm's been following us for most of the tour." Inside, Stapp is at the tempest's eye and appears to be trying to balance his chakras: The lights have been dimmed, and clusters of flickering candles cast a warm medieval glow onto the beige walls. Stapp pads softly around the room in flip-flops and sweatpants without a shirt. Two Bibles lie open on the glass-and-wrought-iron coffee table (one a New King James Version, the other a Living Bible, essentially the Good Book in modern vernacular). Playing softly from a nearby laptop are mixes from the upcoming Creed album that await his approval. His wife, Jaclyn, a striking brunette who was Mrs. Florida America 2008, pops in to remind Scott that his son, Jagger, 11, has to leave the tour tomorrow to begin school. Stapp nods, gives Jaclyn a kiss, and then reaches into the mini-fridge for a jug of the infant-care formula Pedialyte: "The label says for diarrhea or vomiting, but I'm drinking it for dehydration." As he swigs from the bottle, he reveals a grapefruit-size tattoo splayed across his left arm. The art is sort of chilling: two menacing steel-blue spikes fashioned into the sign of the cross, with NOVEMBER 18 2006 emblazoned atop them in bright-orange ink.

"I just about lost everything that day," Stapp says. "I think maybe in a weird way I was trying to." A few days before that date, he had checked into a penthouse suite at the Delano Hotel in Miami Beach under the name Vito Corleone, in the midst of another drug-and-alcohol-fueled blowout. "I was a binger. Every six or seven months, I'd just go nuts." The trail of headlines left in his wake affirms that: "OUT OF CONTROL" SCOTT STAPP INCITES MELEE WITH 311 AT BALTIMORE HOTEL; KID ROCK SUES TO BLOCK SCOTT STAPP SEX TAPE; SCOTT STAPP GETS MARRIED—AND ARRESTED FOR PUBLIC INTOXICATION; STAPP FORGIVEN FOR DOMESTIC BATTERY, STILL HAS NO ANSWER FOR CREED. . Each new revelation seemed like a comeuppance for the man voice, the leather pants, the icky groupie-sharing with Kid Rock—and for the Swaggart-esque hypocrisy he'd exhibited as a secretly pill-gobbling, bar-brawling, multiple-commandments-breaking Christian. "I made those choices and suffered the consequences," he says unflinchingly. "There's no blame to put on anybody else for anything that's happened to me."

On November 18, Stapp was a few days into his latest bender at the Delano when "the walls started caving in. I was alone up on the balcony, and in my deranged mind I thought I heard someone calling my name and talking about a party downstairs. I got up on the rail, leaned over, and slipped off. I fell four stories"—onto a ledge meant to catch bird droppings—"and landed on my head. I'm fortunate to be alive, and there's probably 20 doctors at the trauma center in Miami that would say the same thing. Thank God it all ended that day. That guy died."

Stapp says he's been clean and sober ever since. "I'll still have a glass of wine with my wife on special occasions," he allows, "but no drugs, no weekend drinking." In lieu of rehab or AA meetings, Stapp entered what he calls "God's program. It's faith. It's family." He began studying the Bible daily, "not because of any childhood fear of heaven and hell, but because I wanted to. It was finally me digging in and saying, 'All right, let me see if there's anything in here I can learn from.'"

The term "born again" is accurate, he confirms, but insufficient. "I've made a decision to seek and follow love. As the Bible says, 'God is love.' It's a lifestyle. I was in this bubble for a while—certain things that are abnormal became normal. My mind needed to be reprogrammed. I had to get the garbage out."

"I remember reading the Bible one day," he continues. "I forget exactly what verse, but what I took from it was 'Okay, God, I'm going to try this: Every time I feel like punching a hole in the wall, any negative feeling, I'm going to do just the opposite.' I've been committed to that because I knew if I wasn't, I would lose everything that I loved."

Stapp is referring to Jaclyn and his two children: Jagger, of whom Scott was granted custody after his first marriage ended in divorce in 1999, and his daughter, Milan, age 2. As for his bandmates, they had written him off after the 2002 Weathered tour, on which Stapp was frequently loaded on a mix of hard liquor and prednisone, a corticosteroid prescribed to treat nodules that had formed on his vocal cords. Stapp, who had also been in a car accident that spring, maintains that his bandmates never understood the physical pain he had to endure. Regardless, all parties agree that he was most unpleasant to be around. The tour's penultimate show, on December 29, 2002, proved the last straw: Fans actually filed a $2 million class-action suit against the band after Stapp, glaringly shit-faced, sang the wrong words to various songs, fat-Elvis-style, and eventually could not finish the set. (The case was later dismissed.) Stapp's bandmates avoided contact with him for nearly six years. "Yeah, I was angry," says Tremonti, who went on to form the band Alter Bridge with Creed's Marshall and Phillips. "Creed is what I'd wanted my entire life, and it was a bittersweet thing. We had all the success in the world, but not all the happiness."

Finally, in late 2008, a sobered-up Stapp phoned Tremonti, told him he'd be coming to Orlando to sing the national anthem at the Champs Sports Bowl game, and suggested they meet. "I called when I got to town," says Stapp. "Mark came over to the Elvis suite at the Hard Rock. It was as simple as 'Hey, man, looking back, if I hurt you in any way, forgive me, brah, I apologize.' The same was said back. In half an hour, we were writing music."

Creed may have bro-hugged and made up, but fans have been slow to re-embrace them. Turnout for the first shows was sparse, with venues never more than two-thirds filled. Creed's manager, Paul Geary, blames the empty seats on a general lack of awareness of the band's reunion, because the comeback single, "Overcome," was late to market. "My cousin says that his friends are big fans, and they didn't even know about the tour," Tremonti laments. Perhaps Creed fans are just fickle, and Nickelback or even a country act like Rascal Flatts now scratch their itch. And a six-year absence isn't nearly long enough to spark the kind of campy revisionist nostalgia that has blessed the comebacks of once-critically-reviled acts like Journey and New Kids on the Block.

For their part, the band and their management brush off any suggestions that the tour is underperforming. "There's not been a show yet that I perceive to be less than successful," Geary says, and given that Creed is reportedly guaranteed to earn in the low-to-mid six figures for each of the 40 dates, his sangfroid is understandable. And most observers concur that Creed's new album, unimaginatively titled Full Circle, will debut at No. 1. While the prospect of once again collecting Dubya-era-size paychecks helped motivate the band to reunite, they were already living in contemporary rock-star comfort: Tremonti and Phillips in the exclusive Orlando enclave of Isleworth (where Tiger Woods is a neighbor); Marshall in Costa Rica, where he owns a bed-and-breakfast; and Stapp and family in a lavish eight-bedroom McMansion in Boca Raton.

For Stapp, simply proving—to his family, his fans, his bandmates, and, yes, his Savior—that he is no longer an angry, confused ass-hole is all the motivation he needs to reform Creed, record a new album, and complete a successful tour. Back in his candlelit dressing room, he appears relaxed and finally at ease with his past. When he says "I'm lucky to be alive"—which he does, often—he is being clichéd, perhaps, but not melodramatic. As showtime approaches, he confesses to one last remaining vice: cigarettes, a pack a day. He got hooked last year, sharing smokes with officers and enlisted men during a monthlong tour of overseas military bases. "Today's my last day, though," he says, shaking a Marlboro Smooth out of its ice-blue pack. "I'm putting the patch on tonight. I promised my wife I'd stop. So today's the day." He lights the cigarette, takes a deep pull, and smiles. "But I will relish this down to 11:50 tonight.


CREED 2009 TV INTERVIEWS
MAY 6 2009

MAY 6 2009